Media Studies: An Introduction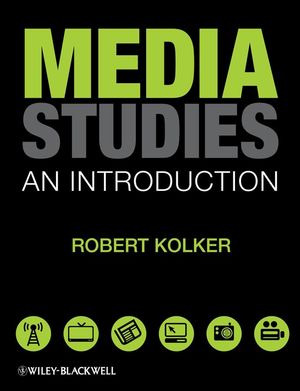 Media Studies: An Introduction
ISBN: 978-1-405-15560-1
Feb 2009
328 pages
Description
Media Studies is a comprehensive text for introductory and advanced courses in the growing field of media studies, integrating history with close textual analysis in a concise, readable style.

Explores the growing synergies between print and online journalism, and the growth of independent journalism through blogging

Discusses the ways advertising is connected to print and screen, economically and from the perspective of the reader

Gives students the analytical skills they need in a presentation that is readable without sacrificing complexity

Allows students to move within the media they know while increasing comprehension
List of Illustrations.
Preface.
Acknowledgments.
Introduction.
1 The Designs of Media.
2 From Broadsheet to Broadband: The News.
3 The Pitch: Advertising.
4 Music in Every Room: Radio and Recorded Music.
5 Watching TV.
6 Movies and Film.
7 Digital Spaces.
Index
""It is an introduction to media in every sense of the word, whetting the appetite to learn more and ensuring the reader will more thoughtfully navigate—not just consume—the media bombardment that is unavoidable in modern life."" (
M/C Reviews
, January 2010)
""Kolker's writing style is precise yet engaging. The breadth of knowledge he displays is impressive; even more so are the original connections Kolker makes and encourages students to explore as mediations of culture."" (Journalism & Mass Communication Educator, Winter 2009)
Explores the growing synergies between print and online journalism, and the growth of independent journalism through blogging

Discusses the ways advertising is connected to print and screen, economically and from the perspective of the reader

Gives students the analytical skills they need in a presentation that is readable without sacrificing complexity

Allows students to move within the media they know while increasing comprehension