Mediterranean Desertification and Land Use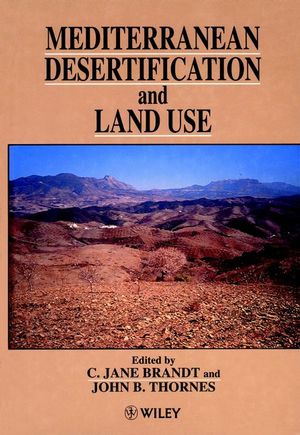 Mediterranean Desertification and Land Use
ISBN: 978-0-471-94250-4
Dec 1996
572 pages
Description
Desertification is land degradation due to climatic and anthropogenic causes where land includes soil, water and the biological productive capacity. This has become a major environmental, economic and political issue in Mediterranean countries. In order to address the problem in the European countries of the Mediterranean, the European Commission established a number of major research projects under its DGXII Environment and Climate Programme MEDALUS (Mediterranean Desertification and Land Use). This book describes the results from the first phase of the project, dealing with local physical, socio-economic and political controls on desertification. In particular the book concentrates on the models developed, calibrated and validated, the field investigations into biological, hydrological and erosional processes at the seven main sites, and provides an introduction to the problems associated with global warming in the Mediterranean context. GIS and remote sensing are an integral part of the investigation and the results are described and discussed in detail.
Partial table of contents:
The Historical Context: Before 1850 (A. Grove).
Changes in Traditional Mediterranean Land-Use Systems (N. Margaris, et al.).
The MADALUS Core Field Programme: An Overview of Sites and Methodology (L. Cammeraat).
The Rio Santa Lucia Site: An Integrated Study of Desertification (A. Aru).
The Petralona and Hortiatis Field Sites (Thessaloniki, Greece) (J. Diamantopoulos, et al.).
The Effects of Rock Fragments on Desertification Processes in Mediterranean Environments (J. Poesen K. Bunte).
Mediterranean Ecology and an Ecological Synthesis of the Field Sites (S. Clark).
The Response of Landscape Units to Desertification (A. Imerson, et al.).
Index.