Melanoma: Critical Debates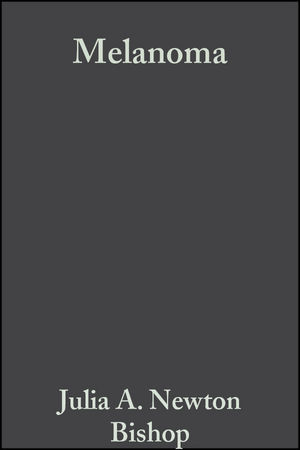 Melanoma: Critical Debates
ISBN: 978-1-405-14995-2 April 2008 Wiley-Blackwell 304 Pages
Download Product Flyer
Download Product Flyer
Download Product Flyer is to download PDF in new tab. This is a dummy description. Download Product Flyer is to download PDF in new tab. This is a dummy description. Download Product Flyer is to download PDF in new tab. This is a dummy description. Download Product Flyer is to download PDF in new tab. This is a dummy description.
Description
Melanoma is the most life threatening form of skin cancer, the incidence of which has been rising in the developing world due to its link with sun exposure. The increase in incidence had made it imperative that clinicians managing these patients keep up-to-date with the latest advances, allowing them to provide optimal treatment.

As with the other Challenges books, Challenges in Melanoma assumes a certain level of knowledge and builds on this by discussing only areas of controversy and uncertainty in the basic science and clinical management of the disease. Authors aim to provide a balanced answer based on the scientific evidence, but ultimately draw some conclusions that will be of relevance to clinical practice.


The content is organised into three sections: aetiology; diagnosis, screening and prevention; and management. All the chapters ask practical and pertinent questions. The book takes a global view of melanoma as a public health risk as well as looking at management issues.
Table of contents
Aetiology and Risk
.
Chapter 1: What patterns of sun exposure really cause melanoma?.
Chapter 2: Are sunbeds dangerous?.
Chapter 3: Do sunscreens cause cancer or protect from a risk of melanoma?.
Chapter 4: Why are redheads so susceptible to melanoma?.
Chapter 5: How should we manage patients with atypical moles?.
Chapter 6: What should we know and what should we do about high-risk families?.
Chapter 7: How should we manage borderline melanocytic lesions?.
.
Diagnosis, Screening and Prevention.
Chapter 8: How can we improve early diagnosis?.
Chapter 9: What are the prospects for screening for melanoma at different latitudes?.
.
Management.
Chapter 10: What should we consider when excising the primary?.
Chapter 11: What imaging/investigation in melanoma patients?.
Chapter 12: What management for regional lymph node relapse?.
Chapter 13: What are the issues surrounding congenital naevi?.
Chapter 14: What is the role of chemotherapy?.
Chapter 15: What is the role of biological-response-modifiers in the treatment of melanoma?.
Chapter 16: Will vaccines really work for melanoma?.
Chapter 17: Who should we consider for isolated limb perfusion?.
Chapter 18: What are the novel treatment strategies are on the horizon?.
Chapter 19: Who should follow-up melanoma patients and for how long?.
Chapter 20: What is the role for radiotherapy in melanoma?.
Chapter 21: What should we tell patients about hormones after having melanoma?
Reviews
"...this sounds like a fascinating book by Julia Newton-Bishop and Martin Gore who are probably at the forefront for their work in melanoma in this country.
"The book seems readable, and generally the titles for each of the chapters make me want to read it - in fact I want to read this book now!
"In terms of the authors' competence and reputation, as I say, the editors could not be bettered."
Miss Christobel Saunders, Senior Lecturer & Honorary Consultant in Surgery, University College London



"The authors, or should we say editors, are very well known, both in this country and internationally for their interest in melanoma and they are indeed admirably qualified to write such a book. The style seems very practically orientated and in that way is likely to be popular.
"...the list of authors of chapters is excellent in that in each chosen author appears to be an expert in the area he or she has been designated so that apart from the reservation I have stated I would certainly expect the book to do well."
Professor Martin Cook, Professor of Histopathology, Royal Surrey County Hospital


"...this book is a satisfyingly complete review of the controversial issues that need to be addressed by clinicians involved in melanoma. I believe it has certainly achieved the objective I set for it when I picked it up and I have no doubt that it will be seen in all library collections where melanoma patients (and those being screened for melanoma) are being managed..." British Journal of Dermatology, 2002.
Features
FEATURES
* covers risk, prevention and screening
* discusses future therapies, e.g. vaccines
* covers options for advanced disease


BENEFITS
* practical advice for risk management
* of interest to clinicians and researchers
* who and when to treat