Membrane Processes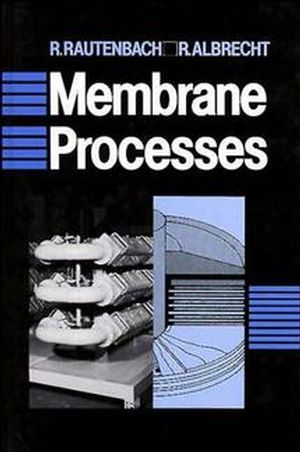 Membrane Processes
ISBN: 978-0-471-91110-4 January 1991 470 Pages
Description
The success of two membrane processes, reverse osmosis and ultrafiltration, has helped make membrane processes a central technique in solving separation problems for fluid systems. This book discusses the various applications and developments in membrane technology and shows how accurate membrane processes can be designed. Starting with the local transport phenomena, the behavior of individual elements such as tube or plate membranes and the behavior of the technical unit--the module--are discussed in detail. The book goes on to demonstrate the most effective ways of arranging modules for forming an optimal plant.
Table of contents
Membrane Processes--A Short Review.

Membranes--Structure, Materials and Performance.

Mass Transport in Membranes.

Mass Transport Resistance at the Membrane Surface.

Module Design and Module Characteristics.

Cascades.

Sea Water and Brackish Water Desalination.

Feed Water Pre-Treatment.

Ultrafiltration and Reverse Osmosis in the Dairy Industry.

Special Applications of Pressure-Driven Membrane Processes.

Electrodialysis.

Pervaporation.

Gas Permeation.

Index.