Mentored by a Millionaire: Master Strategies of Super Achievers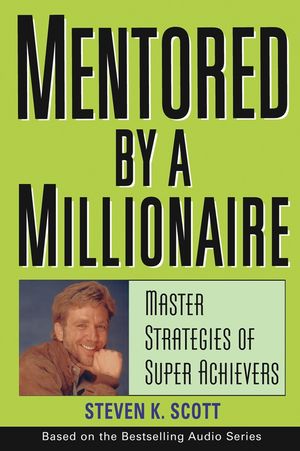 Mentored by a Millionaire: Master Strategies of Super Achievers
ISBN: 978-0-471-46763-2 January 2004 288 Pages
Description
Unlike any book you've ever read, Mentored by a Millionaire is made up of fifteen mentoring sessions in which you will be mentored in the strategies, skills, and techniques used by super achievers who have become the world's most successful men and women. You will be mentored in these sessions by Steve Scott, a man who has not only made millions himself, but has helped dozens of others make millions as well.
Table of contents
Preface.
Introduction.
Session 1.  A New Software Package for Your Brain.
Session 2. Discovering Your Personality Type—You'll Like Your Style!
Session 3. No Time, No Talent, No Money—No Problem!
Session 4. Steven Spielberg's Masterful Strategy for Maximum Achievement in Minimum Time.
Session 5. What You Say and How You Say It, Changes Everything!
Session 6. Using Your Master Key to Open Any Door.
Session 7. With This Technique You'll Super Achieve, Without It You Won't!
Session 8. The Power Achievement Process of the Rich and Famous.
Session 9. The Secret Strategy of the World's Most Successful People.
Session 10. Simple Techniques for Unlimited Creativity and Persistence.
Session 11. Removing the Single Greatest Roadblock to Achieving Your Dreams.
Session 12. Bring On the Critics..... and Beat Them!
Session 13. Taking Control and Keeping It.
Session 14. It's Easy to Become Positively Amazing.
Session 15. Discovering The High Octane Fuel of the World's Most Successful People.
Index.