Mentorship in Community Nursing: Challenges and Opportunities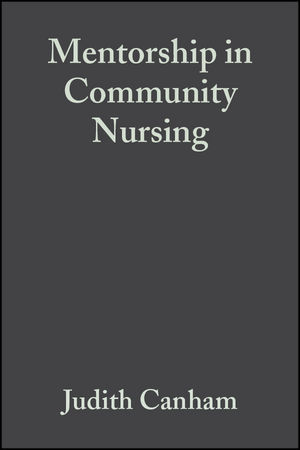 Mentorship in Community Nursing: Challenges and Opportunities
ISBN: 978-0-470-68026-1 April 2008 Wiley-Blackwell 240 Pages
Description
The importance of the community practice teacher is increasing with the expansion in primary care. Universities around the country have developed courses for practice educators to provide definitive training for that role - there are currently few texts that support these courses directly.

This book aims to redress this by covering eight specialist areas of community practice: district nursing, health visiting, school nursing, children's community health nursing, community nursing mental health, community nursing learning disability, general practice nursing and occupational health nursing. The emphasis is strongly on practical issues rather than theory and each section considers practice-based dilemmas and offers appropriate debate.
Contributors.
Acknowledgements.
Introduction.
Part 1: The Policy Context.
Setting the scene: concepts of specialist practitioner and practice mentor; From policy to practice; Developing and maintaining quality in higher education.
Part 2: Theory and Practice Context.
Learning approaches in the practice context; Reflective practice; Clinical supervision; The English National Board Higher Award; Assessment of specialist practice.
Part 3: Practice: Opportunities and Challenges.
Evidence-based practice; General practice nursing; Community mental health nursing; Community learning disability nursing; Community children's nursing; Health visiting (Public health nursing); Occupational health nursing; District nursing (Community nursing in the home); School nursing; Being a specialist student; Being a practice teacher; Navigating practice: challenges and opportunities; Concluding Comments; References; Index
"In a nutshell this book is dedicated...to a range of Community Practitioners and delves into issues related to the facilitation of specialist practice roles and development...arguments and discussions are presented clearly and effectively with supportive evidence."
Nurse Education Today
* an extremely valuable source of learning and reference directed at the eight specialist community practitioner awards
* supports new courses being developed for mentors
* considers practice based dilemmas and offers appropriate debate