Menu Design: Merchandising and Marketing, 4th Edition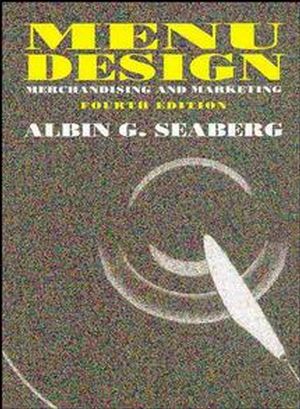 Menu Design: Merchandising and Marketing, 4th Edition
ISBN: 978-0-471-28983-8
Dec 1990
224 pages
Description
Here in a single, thoroughly updated volume, is everything you must know to develop a menu that will dramatically enhance a restaurant's image. The Fourth Edition addresses the full spectrum of restaurant establishments and the entire gamut of menu possibilities from the perspective of design.
Producing a Menu.

Type and Paper for a Better Menu.

Menu Copy.

The Menu Cover.

Menu Strategy.

Menu Demographics.

Menu Economics.

Appetizers and Desserts.

Soups, Salads, Sandwiches, and Side Orders.

Meats and Poultry.

Seafood.

The Multiple-Operation Menu.

Specialty Menus.

Restaurant Variety Equals Menu Variety.

The Breakfast Menu.

The Hospital/Health Care Menu.

The Ethnic Menu.

The Health and Fitness Menu.

Making the Menu Do More.

The Drink List.

The Wine List.

Creative Menus.

Two Decades of Menu Change and Continuity.

The Most Common Menu Mistakes.

Index.