Microscopic Techniques in Biotechnology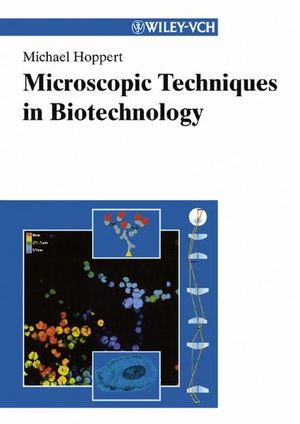 Microscopic Techniques in Biotechnology
ISBN: 978-3-527-60523-1
Mar 2006, Wiley-Blackwell
342 pages
Description
Focusing on all current applications, this book presents the various methods as well as their suitability and limitations for a specific question. One particular highlight is the presentation of all basic information on the structure of the relevant objects, thus allowing readers to choose the most suitable applications for any specific problem. They will also find in-depth background information on structure-function relationships, plus descriptions of sample preparations with respect to a particular technique and the necessary equipment.
The whole is rounded off with an overview of the future application potential for devices and applications of upcoming interest in biotechnology.
Preface.
Acknowledgements.
1: LIGHT MICROSCOPY.
Applications and Limitations in Light Microscopy.
Useful Applications.
Applications and Limitations of Confocal Laser Scanning Microscopes.
Instrumentation and Preparation Techniques.
2: ELECTRON MICROSCOPY.
Applications and Limitations in Transmission Electron Microscopy.
Imaging of Cellular and Large Subcellular Structures.
Applications and Limitations in Scanning Electron Microscopy.
Preparation Techniques.
3: OTHER MICROSCOPICAL METHODS AND THEIR APPLICATION POTENTIAL.
Total Internal Reflection Microscopy.
Multiphoton Excitation Microscopy.
Analytical Features of Fluorescence Microscopes.
Fluorescence Correlation Spectroscopy.
Soft X-ray Microscopy.
Microtomographic Techniques.
Microscopic Imaging with Protons and Heavy Ions.
Ultrasound Biomicroscopy and Scanning Acoustic Microscopy.
Optical Coherence Microscopy/Tomography.
Scanning Probe Microscopy.
Near-Field Scanning Optical Microscopy.
Index.
"...conceptual and stylistic homogeneity...sound textbook that can give fundamental insights and be accompanying own practical work in biology." (ChemPhysChem, Vol. 4, No. 12, Petra Schwille)