Microsoft® Windows® XP Professional Step-by-Step Courseware Expert Skills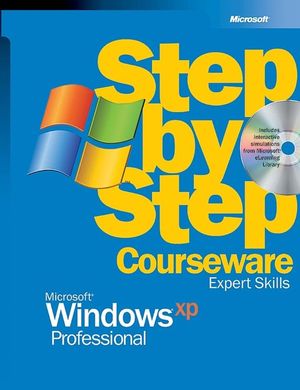 Microsoft® Windows® XP Professional Step-by-Step Courseware Expert Skills
ISBN: 978-0-470-06620-1
Feb 2007
226 pages
Product not available for purchase
Description
Easy to follow step by step lessons enable students to quickly and efficiently learn the intermediate and advanced features of Microsoft Windows XP Professional and how to use them at school, at home, and in the workplace. This training program from Microsoft offers friendly, straightforward instruction with dozens of full-color screenshots and illustrations.
Course Overview.
Conventions And Features Used in this Book.
Using the CD-ROM.
MOS Objectives.
Taking a Microsoft Office Specialist Certification Test.
Lesson 1: Accessing Shared Resources.
Lesson 2: Using the Search Companion.
Lesson 3: Using Control Panel.
Lesson 4: Customizing Internet Explorer.
Lesson 5: Viewing and Using System Information.
Lesson 6: Backing Up and Restoring Data.
Lesson 7: Using Windows XP Professional on the Go.
Lesson 8: Monitoring System Performance.
Lesson 9: Maintaining Peak Performance.
Appendix A: Internet Explorer Advanced Options.
Quick Reference.
Index.