Microsoft 2.0: How Microsoft Plans to Stay Relevant in the Post-Gates Era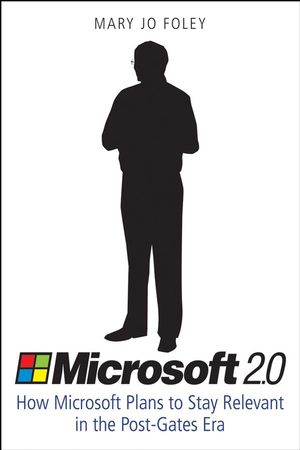 Microsoft 2.0: How Microsoft Plans to Stay Relevant in the Post-Gates Era
ISBN: 978-0-470-38416-9
Aug 2008
285 pages
Product not available for purchase
Description
Does Bill Gates?s retirement consign Microsoft to the corporate retirement home as well? Mary Jo Foley doesn?t think so. Her 25 years of Microsoft-watching provides a unique vantage point from which to speculate on how Microsoft might write its next chapter. Identifying signposts and interpreting clues she knows well, Foley offers a thought-provoking view of the software giant?s post-Gates future. Don?t be surprised to be surprised.
Foreword: The Microsoft 2.0 World (According to Mini-Microsoft).
Acknowledgments.
Introduction: Microsoft 2.0: Welcome to the New (Post-Gatesian) Microsoft.
1 Microsoft 1.0: It Was All about Bill.
2 Microsoft 2.0: The Buzzwords.
3 Microsoft 2.0: The People.
4 Microsoft 2.0: Products on the Near-Term Radar Screen.
5 Microsoft 2.0: Big-Bet Products.
6 Microsoft 2.0: Tried and True Business Models.
7 Microsoft 2.0: Untried but Unavoidable Business Models.
Conclusion: On to Microsoft 3.0.
A Memos, Letters, and E-mails.
B Annotated Reading List.
Index.
""The award-winning journalist author has access to inside information and what she has to reveal will bring tremendous media attention"".
(
The Bookseller
, Friday 14th March 2008)
""If you need a Christmas gift for an insomniac geek, look no further."" (ComputerWeekly.com, September 30, 2008)