Microsoft Project 2010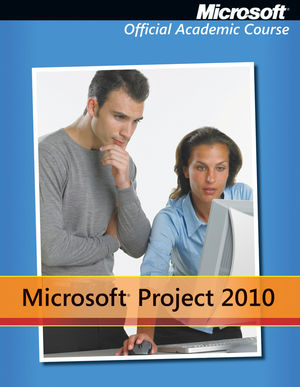 Microsoft Project 2010
ISBN: 978-1-118-35095-9
Jan 2012
360 pages
Description
The most up to date features are covered for this latest Microsoft release, Project 2010. You can be certain this book helps you introduce your students to the wide array of new features this powerful, easy-to-use tool offers. Learn about powerful new ways to help your students deliver their best work.
Lesson 1: Project Basics
Lesson 2: Establishing Resources
Lesson 3: Resource and Task Assignments
Lesson 4: Refining Your Project Schedule
Lesson 5: Fine-Tuning Tasks
Lesson 6: Fine-Tuning Resources
Lesson 7: Sorting and Grouping and Filtering Project Information
Lesson 8: Project Schedule Formatting – Fundamentals
Lesson 9: Customizing and Printing Project Information
Lesson 10: Project Schedule Tracking - Fundamentals
Lesson 11: Advanced Project Schedule Tracking
Lesson 12: Integrating Microsoft Project with Other Programs
Lesson 13: Project Schedule Optimization
Lesson 14: Advanced Project Schedule Formatting
Lesson 15: Managing Multiple Projects
Lesson 16: Working With Resource Pools
Lesson 17: Customizing Microsoft Project
Now in full-color for enhanced learning!
Task based approach to learning software uses, features, and commands