Microtubules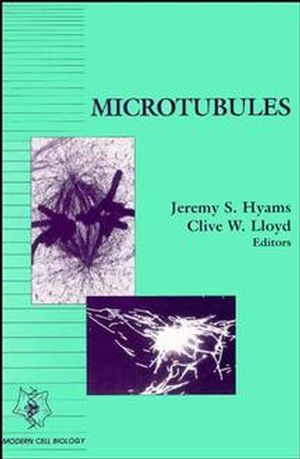 Microtubules
ISBN: 978-0-471-56193-4 December 1993 452 Pages
Description
Reflecting significant advances in microtubule research during the past decade, a prominent group of contributors present reviews dealing with three central topics--the biochemistry and assembly of tubulin dimer; associated proteins and regulation of microtubule function; and microtubule organization and function in the cell.
Table of contents
Partial table of contents:

TUBULIN BIOCHEMISTRY AND ASSEMBLY.

Tubulin: Conservation and Structure (R. Burns & C.Surridge).

Regulation of Tubulin Synthesis (D. Cleveland & N.Theodorakis).

Pharmacological Probes of Microtubule Function (L. Wilson & M.Jordan).

PROTEINS ASSOCIATED WITH MICROTUBULES.

The MAP1 Family (R. Muller, et al.).

MAP2 (A. Matus).

Tektins (J. Norrander & R. Linck).

Microtubule Stabilization (R. Margolis & D. Job).

The Kinensin Superfamily (A. Pereira & L. Goldstein).

MICROTUBULE ORGANIZATION AND FUNCTION IN CELLS.

Cell Cycle Regulation of Centrosome Function (F. Tournier & M.Bornens).

The Higher Plant Microtubule Cycle (A. Lambert & C.Lloyd).

Dynein-Based Organelle Movement (C. Collins).

The Roles of Microtubules in Chromosome Movement (J.McIntosh).

Index.