Midwifery, 1st Edition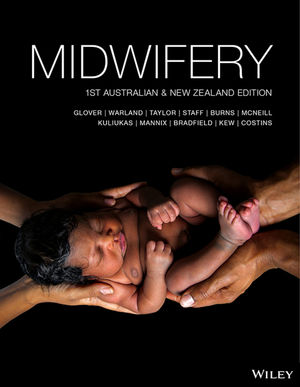 Midwifery, 1st Edition
ISBN: 978-0-730-34460-5
Oct 2017
Product not available for purchase
Description
Midwifery, 1st Edition brings together knowledge from a collection of Australian and New Zealand clinical experts and experienced academics to support student learning and prepare them for the challenges faced in contemporary midwifery healthcare. It presents students with the 'must-have' information that they need concerning both the theoretical and practical aspects of what it means to be a midwife. With extensive full colour illustrations throughout, as well as activities, bespoke ANZ videos and interactive branched-chain scenarios, this user-friendly textbook will support students throughout their entire education programme.
Chapter 1. To be a midwife
Chapter 2. Working in partnership
Chapter 3. Sociology applied to maternity care
Chapter 4. Psychology applied to maternity care
Chapter 5. Preparation for parenthood
Chapter 6. Antenatal midwifery care
Chapter 7. Intrapartum midwifery care
Chapter 8. Postnatal midwifery care
Chapter 9. Midwifery care of the newborn
Chapter 10. Infant feeding
Chapter 11. Public health and health promotion
Chapter 12. Contraception and family planning
Chapter 13. Perinatal mental health
Chapter 14. Complementary and alternative therapies applied to maternity care
Chapter 15. Pharmacology and medication management
Chapter 16. Emergencies in midwifery
Chapter 17. Bereavement and loss
Accessible Content: This first edition comprises insightful and engaging content delivered in concise, digestible chunks to support students'' engagement and retention.
Visibility of Progress: When purchased by the institution for all students, WileyPLUS Learning Space provides sophisticated insight into students' participation, engagement and proficiency in the course through real-time, actionable reports.
Trusted Authorship: Know you're getting the best content from a team of leading Midwifery experts from throughout Australia.
Virtual Reality: A 3D Virtual Reality companion application available for iPhone and Android phone users will offer simulated, "real life" situations to viewers.
Gamification: Interactive 2D capstone activities at the end of each chapter ask students what they would do in content-related branched-chain scenarios.
Interactive Online Textbook: The WileyPLUS Learning Space interactive textbook is full of rich media and activities to facilitate engaged learning.