Mind's Landscape: An Introduction to the Philosophy of Mind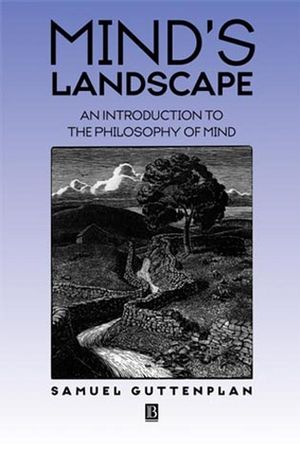 Mind's Landscape: An Introduction to the Philosophy of Mind
ISBN: 978-0-631-20218-9 September 2000 Wiley-Blackwell 368 Pages
Description
Mind's Landscape is an engaging introduction to the philosophical study of mind and an elegantly persuasive account of how best to understand the nature of mental phenomena. It serves as both a text and as a contribution to the philosophy of mind. Its engaging narrative style will appeal to students, instructors, and general readers alike.
Table of contents
Preface.
Introduction.
Part I: Surveying the Territory:.
1. The Mental Landscape.
Part II: Digging Deeper: .
2. Attitude, Experience and Act.
3. Folk Psychology and Folk.
4. The Marks of the Mental.
Part III: Bedrock: .
5. Science and the Mind.
6. Identity.
7. Functionalism.
8. Objections.
9. Division and Elimination.
Further Reading.
Index.
Reviews
"This book is genuinely thought-provoking and enjoyable to read. It is clearly written by a well-informed philosopher and it is beautifully organized in a way that leads the novice naturally from basic questions to technical issues in philosophy of mind."
Lynne Rudder Baker, University of Massachusetts, Amherst
"A reliable up-to-date introductory survey of contemporary discussion in the field" Michael Morris, University of Sussex, THES, 1/6/01
What's New
* Addresses central topics in contemporary philosophy of mind.

* Written in clear and engaging narrative prose.
* Using careful analysis and argument guides and engages readers with a central metaphor of the mind as landscape.
* Advances a well-developed theory of mind without assuming a background in philosophy.