Mine Ventilation and Air Conditioning, 3rd Edition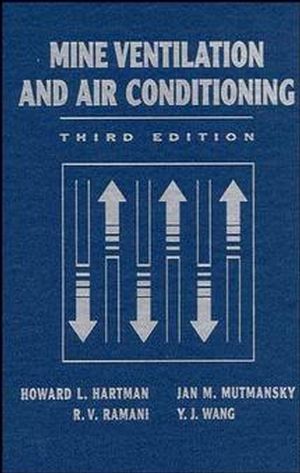 Mine Ventilation and Air Conditioning, 3rd Edition
ISBN: 978-1-118-59154-3
Dec 2012
752 pages
Description
This revised edition presents an engineering design approach to ventilation and air conditioning as part of the comprehensive environmental control of the mine atmosphere. It provides an in-depth look, for practitioners who design and operate mines, into the health and safety aspects of environmental conditions in the underground workplace.
Partial table of contents:

Environmental Control of the Mine Atmosphere.

Properties and Behavior of Air.

MINE AIR-QUALITY CONTROL.

Mine Gases.

Dusts and Other Mine Aerosols.

MINE VENTILATION.

Airflow Through Mine Openings and Ducts.

Mine Ventilation Circuits and Networks.

Natural Ventilation.

Fan Application to Mines.

Auxiliary Ventilation and Controlled Recirculation.

Economics of Airflow.

Control of Mine Fires and Explosions.

MINE AIR CONDITIONING.

Heat Sources and Effect in Mines.

Mine Air Conditioning Systems.

Appendices.

References.

Answers to Selected Problems.

Index.