Mitochondria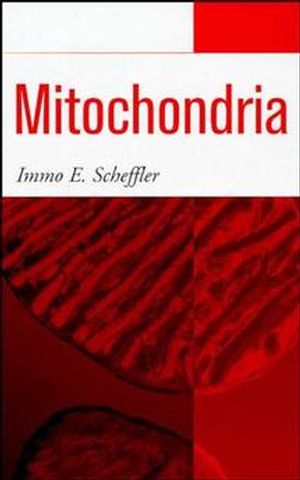 Mitochondria
ISBN: 978-0-471-46107-4
May 2003
384 pages
Description
Mitochondria are complex organelles, possessing inner and outer membranes and even their own DNA. A typical cell contains 800 mitochondria, termed the "powerhouse of the cell", playing a central role in metabolism, respiration, and ATF production. Mitochondria is the first modern, truly comprehensive authored book which tackles the biochemistry, genetics, and pathology of mitochondria in different organisms.
History.

Evolutionary Origin of Mitochondria.

Structure and Morphology: Integration into the Cell.

Biogenesis.

Mitochondrial Electron Transport and Oxidative Phosphorylation.

Metabolic Pathways Inside Mitochondria.

Mitochondrial Mutations and Disease.

Mitochondrial DNA Polymorphisms and Anthropology.

Mitochondria and Pharmacology.

Glossary.

Index.
"...very valuable, [...] I doubt that anyone could have done better." (Journal American Aging Association, Vol 23, 2000)

"...it is up-to-date, remarkably comprehensive yet concise and contains something for everyone...a wide range of 'Cell Biologists' will find this book valuable." (Cell Biology International, 24th August, 2000)

"...a broadly conceived and lively account of mitochondrial biology and biochemistry...not written to be a textbook but, because he writes with such clarity and spark, and...in such an organized and complete manner...it would serve very well as a...text." (Biochemistry and Molecular Biology Education, Vol. 29, 2001)