Mobile Satellite Communications Handbook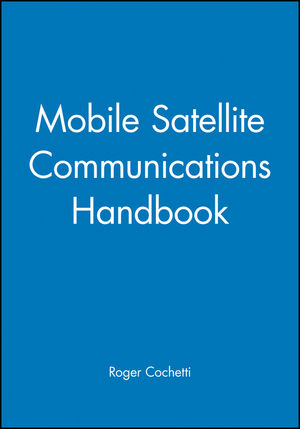 Mobile Satellite Communications Handbook
ISBN: 978-0-471-29778-9 March 1998 342 Pages
Description
Explore the world's satellite communications technology
Mobile Satellite Communications Handbook details the various existing and planned satellite systems from around the globe. Beginning with a brief introduction to satellite communication technology, this book explains both the technical and legal structures of satellite communications in the U.S. and abroad with detailed discussion about frequencies, functions, orbits, and basic elements. From there, you'll learn about the major military, civilian, and commercial satellites including MARISAT, MARECS, INMARSAT, GEOSTAR, and more, including low-Earth systems such as AMSC, Globalstar, STARNET, ORBOCOM and others.
Introduction to Satellite Communications.
Early Proposals for Mobile Satellite Communications.
Marisat and Marecs: Pioneering Commercial Mobile Satellite Services.
Inmarsat.
Other Mobile Satellite Communications Systems in Service.
Planned Geostationary Mobile Satellite Systems.
Planned Low Earth Orbiting Mobile Satellite Systems for Telephone Service.
Planned Low Earth Orbiting Mobile Satellite Systems for Data Service.
Other Planned Mobile Satellite Communications Systems.
A Note on Radio Spectrum Issues.
Appendices.
Index.