Modeling Monetary Economies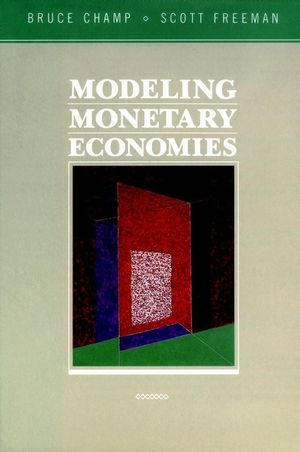 Modeling Monetary Economies
ISBN: 978-0-471-57948-9
Aug 1993
272 pages
Product not available for purchase
Description
Organized into three sections of increasing complexity. Part One examines money in isolation--demand for fiat money, a comparison of fiat and commodity monies, inflation and exchange rate. The second section adds capital to study money's interaction with other assets and banking. Lastly, it looks at money's effect on saving, investment and output through its effect on nonmonetary government debt.
MONEY.

A Simple Model of Money.

Barter and Commodity Money.

Inflation.

International Monetary Systems.

BANKING.

Capital.

Liquidity and Financial Intermediation.

Central Banking and the Money Supply.

Money Stock Fluctuations.

Bank Risk.

GOVERNMENT DEBT.

Deficits and the National Debt.

Saving and Investment.

The Effect of the National Debt on Capital and Savings.

The Temptation of Inflation.

References.

Index.