Modeling and Analysis of Manufacturing Systems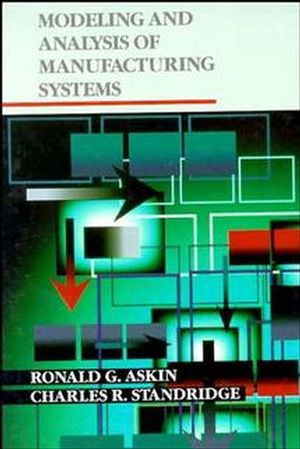 Modeling and Analysis of Manufacturing Systems
ISBN: 978-0-471-51418-3 January 1993 480 Pages
Description
Unique in its focus on design and analysis methodologies for all areas of material flow management and system resource usage. Features research techniques that demonstrate the difference between opinions and findings, leading-edge approach to facility layout and a comprehensive queueing network. Progressive examples illustrate that there is more than one model for a system and case studies show integration of multiple techniques for realistic model building and problem solving.
Table of contents
MANUFACTURING SYSTEMS AND MODELS.

Manufacturing Models.

MATERIAL FLOW SYSTEMS.

Assembly Lines: Reliable Serial Systems.

Transfer Lines and General Serial Systems.

Shop Scheduling with Many Products.

Flexible Manufacturing Systems.

Group Technology.

Facility Layout.

SUPPORTING COMPONENTS.

Machine Setup and Operation Sequencing.

Material Handling Systems.

Warehousing: Storage and Retrieval Systems.

GENERIC MODELING APPROACHES.

General Manufacturing Systems: Analytic Queueing Models.

General Manufacturing Systems: Empirical Simulation Models.

Case Studies.

Appendix.

Index.