Modeling the Market: New Theories and Techniques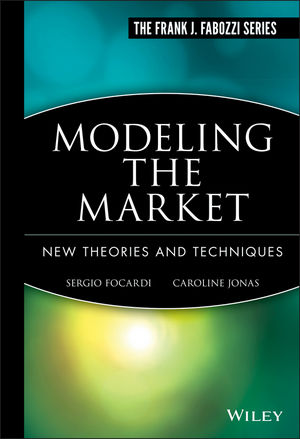 Modeling the Market: New Theories and Techniques
ISBN: 978-1-883-24912-0
Jan 1997
301 pages
Description
The authors have done an admirable job...This book is a revealing and fascinating glimpse of the technologies which may rule the financial world in the years to come. --The Financial Times, February 1997

[This] new book looks at the progress made, both in practice and in theory, toward producing a usable model of the market. Some of the theoretical foundations of efficient market theory are being demolished.
About the Authors.

Preface.

Acknowledgements.

PART I: CONCEPT AND METHODS.

1. Basic Concepts.

2. Modeling Under Equilibrium.

3. Technology Developments in the Classical Framework.

4. Models of Non-Equilibrium Markets and Non-Linear Methods.

PART II: IMPLEMENTATION.

5. Investment Management.

6. Trading.

7. Risk Management.

8. The Outlook for Adaptive Methods in Finance.

PART III: ISSUES AND THE MARKET.

9. The Market for Products and Services.

10. Technology Issues.

11. Management Issues.

12. Future Scenarios.

PART IV: THE MATHEMATICS OF UNCERTAINTY AND LEARNING.

13. The Mathematical Handling of Uncertainty.

14. The Representation of Security Markets.

15. The Representation of Market Constraints and Asset Pricing.

16. At the Frontier of Research.

17. Adaptive Computational Methods.