Models for Investors in Real World Markets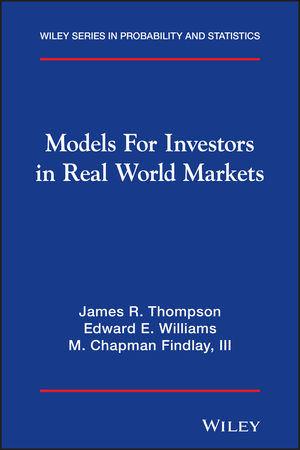 Models for Investors in Real World Markets
ISBN: 978-0-470-31793-8 September 2009 408 Pages
Description
* Considers neoclassical models in light of results that can go wrong with them to bring about better models.
* Questions the assumption that markets clear quickly.
* Offers a timely examination of the LTCM collapse.
* Written by a group of well-respected and highly qualified authors.
Preface.

Introduction and the Institutional Environment.

Some Conventional Building Blocks (With Various Reservations).

Diversification and Portfolio Selection.

Capital Market Equilibrium Theories.

Equilibrium Implying Efficiency: The Neoclassical Fantasy.

More Realistic Paradigms for Investment.

Security Analysis.

Empirical Financial Forecasting.

Stock Price Growth as Noisy Compound Interest.

Investing in Real World Markets: Returns and Risk Profiles.

Common Stock Options.

Summary, Some Unsettled (Unsettling) Questions, and Conclusions.

Appendix A: A Brief Introduction to Probability and Statistics.

Appendix B: Statistical Tables.

Index.
"This volume provides a new, antiefficient markets approach to investment theory and management…a valuable reference…" (
Zentralblatt Math
, Vol.1050, 2005)
"...very readable and highly educational...a good choice for your next investment..." (Technometrics, Vol. 45, No. 3, August 2003)
"...examines investment strategies based on risk-neutral probabilities and offers an anti-efficient markets approach to investment theory and management." (AAII Journal, August 2003)