Modern Control Design: With MATLAB and SIMULINK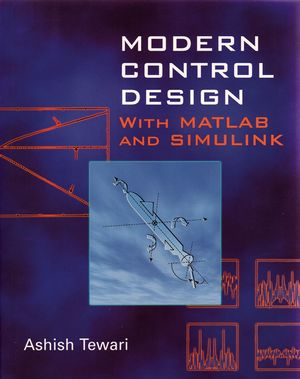 Modern Control Design: With MATLAB and SIMULINK
ISBN: 978-0-470-86765-5
Oct 2003
518 pages
Product not available for purchase
Description
In this book, Tewari emphasizes the physical principles and engineering applications of modern control system design. Instead of detailing the mathematical theory, MATLAB examples are used throughout.
Preface. Introduction.

Linear Systems and Classical Control.

State-Space Representation.

Solving the State-Equations.

Control System Design in State-Space.

Linear Optimal Control.

Kalman Filters.

Digital Control Systems.

Advanced Topics in Modern Control.

Appendix A: Introduction to MATLAB, SIMULINK and the Control System Toolbox.

Appendix B: Review of Matrices and Linear Algebra.

Appendix C: Mass, Stiffness, and Control Influence Matrices of the Flexible Spacecraft.

Answers to Selected Exercises.

Index.
Covers advanced topics including robust and nonlinear control, digital control, and control via neural networks and fuzzy logic
Discusses Kalman Filter Theory
Includes chapters on state-space representation of linear systems, linear system dynamics, and control system design