Modern Control Systems Analysis and Design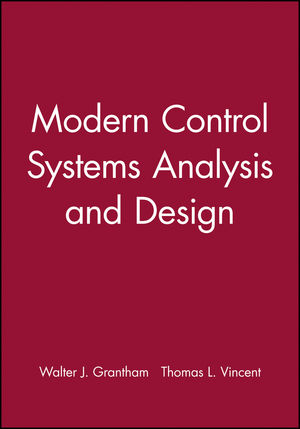 Modern Control Systems Analysis and Design
ISBN: 978-0-471-81193-0 January 1993 368 Pages
Description
An introduction to analysis techniques used in the design of linear feedback control systems with emphasis on both classical and matrix methods. This text presents all design methods in a building-block sequence, including a thorough analysis of first- and second-order systems as well as general state space systems.
Table of contents
Automatic Control Systems.

Linear Dynamical Systems.

Free Response.

Forced Response.

Frequency Response.

Output Feedback Control.

Stability Analysis in Output Feedback Systems.

State Variable Feedback Design.

References.

Appendix.

Index.
What's New
Comprehensive introduction to classicaland modern (non-linear) control systems.
More coverage of uncertainty and control bounds, discrete fourier transforms, and observer design than found in competing texts.