Modern Enynes Chemistry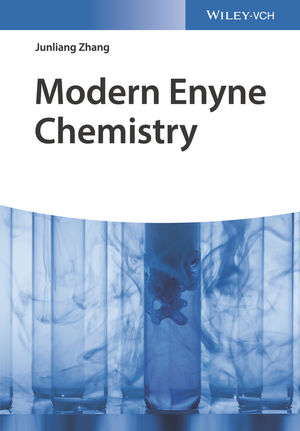 Modern Enynes Chemistry
ISBN: 978-3-527-80842-7
Oct 2019
300 pages
Product not available for purchase
Description
Meeting the need for a comprehensive review of this important topic, this book presents efficient and practical methods for the synthesis of various functionalized organic molecules.
Its nine chapters describe the synthesis of conjugated and unconjugated enynes, diverse transformations, and showcasing the synthetic power of enynes for rapid assembly of complex molecular structures. In addition, the mechanistic rationale is provided for helping the reader to understand these reactions together with the novel transformations in unsaturated compounds.
Of immense importance and usefulness in such fields as general organic chemistry, method development in catalysis and in natural product synthesis.

1.Synthesis of unconjugated enynes
2.Catalytic cycloisomerizations of unconjugated enynes
3.Catalytic cyclizations of unconjugated enynes
4.Catalytic cycloadditions of unconjugated enynes
5.Synthesis of conjugated enynes
6.Additions of conjugated enynes
7.Catalytic cyclizations of conjugated enynes
8.Catalytic cycloadditions of conjugated enynes
9.Enynes in natural product synthesis