Modern Fluoropolymers: High Performance Polymers for Diverse Applications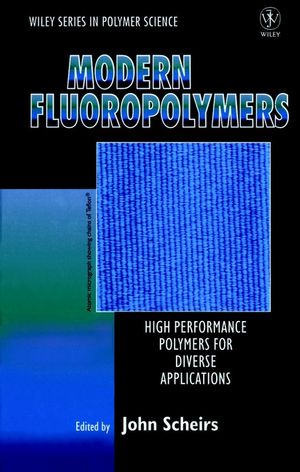 Modern Fluoropolymers: High Performance Polymers for Diverse Applications
ISBN: 978-0-470-86663-4 November 2000 660 Pages
Description
Provides an overview of a comprehensive range of commercial fluoropolymers with an emphasis on structure/property behaviour and their diverse fields of application.
Topics covered include: crystalline and amorphous fluoropolymers, fluoroelastomers, coatings, sealants, linings, electrical properties, surface properties, effects of radiation, chemical resistance and failure modes of fluoropolymers.
With chapters written by experts from industry and academia from North America, Australia, Europe, Russia and Japan, this book is truly international in scope and will be welcomed by researchers, processors and users of all types of fluoropolymer.
Partial table of contents:

Fluorocarbon Elastomers (V. Arcella & R. Ferro).

Processing of Fluoroelastomers (S. Bowers).

Adhesion Properties of Fluoropolymers (D. Brewis & I. Mathieson).

Ethylene-Tetrafluoroethylene Copolymer Resins (D. Kerbow).

Fluorosilicones (M. Maxson, et al.).

Liquid Fluoroelastomers (E. Ross & G. Hoover).

Fluorinated Acrylic Ester Polymers (T. Shimizu).

CTFE/Vinyl Ether Copolymers (T. Takakura).

Fluoroelastomers (A. van Cleeff).

Index.