Modern Petroleum Technology, 2 Volume Set, 6th Edition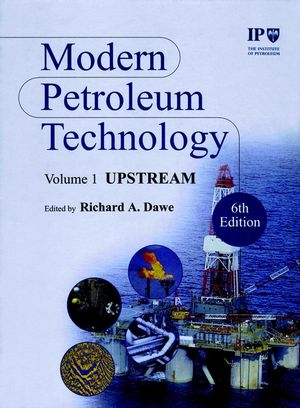 Modern Petroleum Technology, 2 Volume Set, 6th Edition
ISBN: 978-0-471-98411-5 September 2000 976 Pages
Description
Reflecting the many changes in the technology of the oil and gas industry since its last publication in 1984, this new edition of Modern Petroleum Technology is the most authoritative and thoroughly up-to-date review of technical expertise employed across the whole of the international oil and gas industry. Written by leading international experts from industry and academia, all entries have been updated and many new entries have been added for this 6th edition. The work is divided into two volumes: Upstream and Downstream. Upstream examines the different stages of the exploration and production processes involved in the location and extraction of raw materials, including the latest applications employed in modern seismic technology and the production of heavy oils. Downstream covers the process of refining the raw material, and producing and supplying the end product, from refineries to service stations. Both volumes deal with all aspects of their area of petroleum technology, from the innovations in technology to the environmental issues surrounding its practical application. Modern Petroleum Technology considers the current challenges and opportunities presented by new technology, enabling everyone in the industry, from the busy chief executive to the petroleum engineer, to stay in touch with developments outside their own area of expertise. Modern Petroleum Technology's concise and comprehensive overview will also be of special value to analysts, strategists, lecturers and students, oil and gas consultants, and legal and financial service providers.
Buy Both and Save 25%!
Original Price:$1,647.00
Purchased together:$1,235.25
save $411.75
Cannot be combined with any other offers.
Buy Both and Save 25%!
Original Price:$1,489.95
Purchased together:$1,117.46
save $372.49
Cannot be combined with any other offers.
VOLUME 1

Contributors.

Volume Editor's Foreword.

Acknowledgements.

Introduction (P. Jones).

New Technological Developments (R. Dawe).

Fundamentals of Exploration and Production (R. Dawe).

Geoscience (R. Selley).

Petroleum Geochemistry (A. Fleet).

Geophysics (M. Schoenberger).

Dilling Operations (J. Ford).

Petrophysics (K. Boyle, et al.).

Reservoir Engineering (R. Dawe).

Production Engineering (Texaco North Sea UK Co.).

Natural Gas (R. Cranmore and E. Stanton).

Transportation (R. Cranmore and E. Stanton).

Heavy Oil and Viscous Oil (C. Smalley).

Index.

VOLUME 2

Contributors.

Volume Editor's Foreword.

Introduction (P. Jones).

The Oil Refinery: Types, Structure and Configuration (J. Robinson and R. Faulkner).

Crude Oil (J. Davies).

Crude Oil Processing (Y. Hori).

Catalytic Cracking (T. Johnson).

Hydrocracking: Hydrogen Processing (A. Bridge).

Thermal Cracking, Visbreaking and Coking (M. McGrath).

Solvent Deasphalting (H. Sloan).

Gasification by Non-Catalytic Partial Oxidation of Refinery Residues (W. Liebner).

Gasoline Processes (A. Cluer).

Kerosine and Gasoil Manufacture (G. Heinrich and D. Duée).

Base Oil Processes (R. Savory).

Bitumen Manufacture (G. van Gooswilligen).

The Petrochemical Interface (D. Glass).

Etherification (H. Järvelin).

Refinery Utilities (D. North).

Control and Optimization (A. Ogden-Swift).

Environmental Protection (E. Martin).

An Introduction to Fuels Technology (D. Blackmore).

Gasoline and Related Fuels (D. Blackmore).

Automotive Gas Oil (J. Eyre).

Distillates and Residual Fuels for Heating and Engines (J. Charlot and G. Claus).

Aviation Turbine Fuels (P. Wolveridge).

Liquefied Petroleum Gas (T. Ritter).

General Elements of Lubricant Technology (R. Landells).

Base Oil Quality (B. Deane).

Gasoline Engine Lubricants (R. Mortier).

Diesel Engine Oils (M. Dowling, et al.).

Industrial Lubricants (J. Bolard).

Gas Engine Lubricants (J. Bollard).

White Mineral Oil (A. Banaszewski and J. Blythe).

Grease (H. Mead).

Bitumen (G. van Gooswilligen).

Wax (F. Richter).

Marketing Operations: Storage and Distribution (J. Richardson and C. Ward).

Standards, Specification, Test Methods and Codes of Practice (C. Bartlett).

Index.
"It provides a comprehensive, authorative and up-to-date review of technology across the whole of the oil and gas industry. This publication remains the essential information source for libraries and managers.",Petroleum Review