Modern Petroleum Technology, Volume 2, Downstream, 6th Edition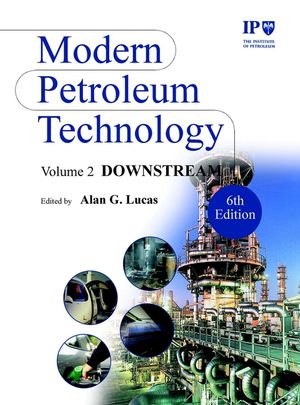 Modern Petroleum Technology, Volume 2, Downstream, 6th Edition
ISBN: 978-0-470-85022-0 October 2002 488 Pages
Description
The Downstream volume of this definitive reference, provides the most authoritative and up-to-date review of the latest technology used within the downstream side of the international petroleum industry.

It looks at refining the raw material, and producing and supplying the end product ie from ref ineries, road tankers to service stations. All aspects of petroleum are covered from innovative technology to the environmental issues surrounding it.

Entries in all fields are written by leading experts, ensuring that it remains the essential information source of librarians, technicians and managers.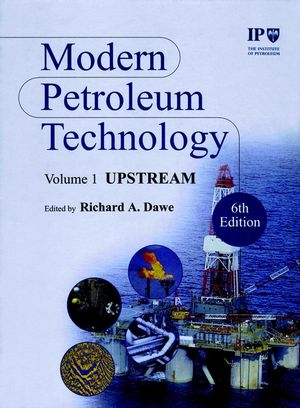 Original Price:$1,590.00
Purchased Together:$1,400.00
save $190.00
Contributors.

Volume Editor's Foreword.

Introduction (P. Jones).

The Oil Refinery: Types, Structure and Configuration (J. Robinson and R. Faulkner).

Crude Oil (J. Davies).

Crude Oil Processing (Y. Hori).

Catalytic Cracking (T. Johnson).

Hydrocracking: Hydrogen Processing (A. Bridge).

Thermal Cracking, Visbreaking and Coking (M. McGrath).

Solvent Deasphalting (H. Sloan).

Gasification by Non-Catalytic Partial Oxidation of Refinery Residues (W. Liebner).

Gasoline Processes (A. Cluer).

Kerosine and Gasoil Manufacture (G. Heinrich and D. Duee).

Base Oil Processes (R. Savory).

Bitumen Manufacture (G. van Gooswilligen).

The Petrochemical Interface (D. Glass).

Etherification (H. Jarvelin).

Refinery Utilities (D. North).

Control and Optimization (A. Ogden-Swift).

Environmental Protection (E. Martin).

An Introduction to Fuels Technology (D. Blackmore).

Gasoline and Related Fuels (D. Blackmore).

Automotive Gas Oil (J. Eyre).

Distillates and Residual Fuels for Heating and Engines (J. Charlot and G. Claus).

Aviation Turbine Fuels (P. Wolveridge).

Liquefied Petroleum Gas (T. Ritter).

General Elements of Lubricant Technology (R. Landells).

Base Oil Quality (B. Deane).

Gasoline Engine Lubricants (R. Mortier).

Diesel Engine Oils (M. Dowling, et al.).

Industrial Lubricants (J. Bolard).

Gas Engine Lubricants (J. Bolard).

White Mineral Oil (A. Banaszewski and J. Blythe).

Grease (H. Mead).

Bitumen (G. van Gooswilligen).

Wax (F. Richter).

Marketing Operations: Storage and Distribution (J. Richardson and C. Ward).

Standards, Specifications, Test Methods and Codes of Practice (C. Bartlett).

Index.