Molecular Biology Problem Solver: A Laboratory Guide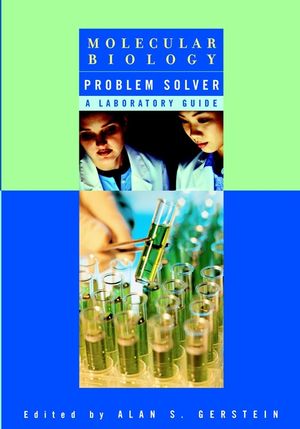 Molecular Biology Problem Solver: A Laboratory Guide
ISBN: 978-0-471-46103-6 April 2004 596 Pages
Description
Most research in the life sciences involves a core set of molecular-based equipment and methods, for which there is no shortage of step-by-step protocols. Nonetheless, there remains an exceedingly high number of inquiries placed to commercial technical support groups, especially regarding problems.
Molecular Biology Problem Solver: A Laboratory Guide asks the reader to consider crucial questions, such as:
Have you selected the most appropriate research strategy?
Have you identified the issues critical to your successful application of a technique?
Are you familiar with the limitations of a given technique?
When should common procedural rules of thumb not be applied?
What strategies could you apply to resolve a problem?
A unique question-based format reviews common assumptions and laboratory practices, with the aim of offering a firm understanding of how techniques and procedures work, as well as how to avoid problems. Some major issues explored by the book's expert contributors include:
Working safely with biological samples and radioactive materials
DNA and RNA purification
PCR
Protein and nucleid acid hybridization
Prokaryotic and eukaryotic expression systems
Properly using and maintaining laboratory equipment
Table of contents
Preface.

Contributors.

Preparing for Success in the Laboratory (P. Franciskovich).

Getting What You Need from a Supplier (T. Tyre & G. Krueger).

The Preparation of Buffers and Other Solutions: A Chemist's Perspective (E. Pfannkoch).

How to Properly Use and Maintain Laboratory Equipment (T. Troutman, et al.).

Working Safely with Biological Samples (C. Haidaris & E. Brownlow).

Working Safely with Radioactive Materials (W. Volny).

DNA Purification (S. Herzer).

RNA Purification (L. Martin, et al.).

Restriction Endonucleases (D. Robinson, et al.).

Nucleotides, Oligonucleotides, and Polynucleotides (A. Gerstein).

PCR (K. Aoyagi).

Electrophoresis (M. Booz).

Western Blotting (P. Riis).

Nucleic Acid Hybridization (S. Herzer & D. Englert).

E. coli Expression Systems (P. Bell).

Eukaryotic Expression (J. Trill, et al.).

Index.
Reviews
"It will strengthen your ability to prevent, identify and solve problems in the lab..." (Medical Laboratory World, October 2001)