Monolithic Refractories: A Comprehensive Handbook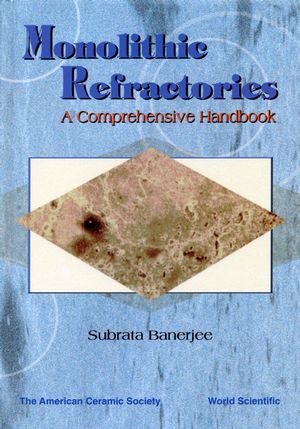 Monolithic Refractories: A Comprehensive Handbook
ISBN: 978-9-810-23120-0
Sep 1998
310 pages
Description
This valuable handbook details the various monolithic refractories currently in use, and pays particular attention to their chemical and physical behaviors during manufacturing, installation, and the duty cycle. It addresses, from the practitioner's point of view, the critical aspects of reactions involved with the refractory body as it approaches the used temperature with the processing environment. To ensure optimum performance, it describes the application, installation, and design of refractory components. The handbook includes suitable tables and figures, and provides an historical perspective on the evolution of the refractory industry.

Practicing ceramic engineers, scientists, raw material suppliers, and research and development personnel in the refractory manufacturing industry will find this book invaluable. Also suitable as a reference for courses in ceramic engineering specializing in refractories.
Raw Materials.
Castable Refractories.
Pumpable Castables.
Plastic Refractories.
Ramming Mixes.
Gunning Mixes.
Mortars.
Coatings.
Dry Vibratables.
Wear Mechanisms.
Manufacturing.
Application Designs.
Evaluation and Tests.
Lining.
Index.