Moral Realism as a Moral Doctrine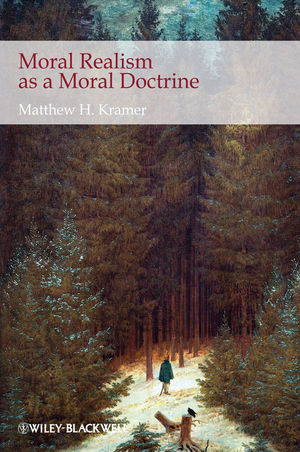 Moral Realism as a Moral Doctrine
ISBN: 978-1-405-19402-0 April 2009 Wiley-Blackwell 400 Pages
Description
In this major new work, Matthew Kramer seeks to establish two main conclusions. On the one hand, moral requirements are strongly objective. On the other hand, the objectivity of ethics is itself an ethical matter that rests primarily on ethical considerations. Moral realism - the doctrine that morality is indeed objective - is a moral doctrine.
Major new volume in our new series New Directions in Ethics
Takes on the big picture - defending the objectivity of ethics whilst rejecting the grounds of much of the existing debate between realists and anti-realists
Cuts across both ethical theory and metaethics
Distinguished by the quality of the scholarship and its ambitious range
Preface.
1. Introduction.
2. Mind-Independence.
3. Determinate Correctness.
4. Uniform Applicability.
5. Invariance.
6. Transindividual Concurrence.
7. Impartiality.
8. Truth-Aptitude.
9. Further Dimensions of Ethical Objectivity?
10. Supervenience as an Ethical Phenomenon.
References.
Index.
"Kramer's main point is a provocative one with potentially far-reaching consequences. His detailed discussions are rich, insightful and often lead the reader in surprising
directions. Moral Realism as a Moral Doctrine deserves much attention." (Australasian Journal of Philosophy, October 2010)
"The book is clearly laid out; it will be understandable to advanced undergraduates, but its main audience is graduate students and beyond." (CHOICE, November 2009)
Major new volume in our new series New Directions in Ethics

Takes on the big picture - defending the objectivity of ethics whilst rejecting the grounds of much of the existing debate between realists and anti-realists

Cuts across both ethical theory and metaethics

Distinguished by the quality of the scholarship and its ambitious range