Motion and Time Study: Design and Measurement of Work, 7th Edition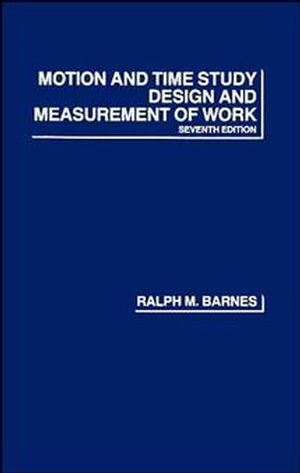 Motion and Time Study: Design and Measurement of Work, 7th Edition
ISBN: 978-0-471-05905-9
Aug 1980
704 pages
Description
An updated demonstration of the application of motion and time study to the design and measurement of work and industrial problem-solving. Illustrations and practical examples show how motion and time study can increase productivity, improve equipment utilization, conserve materials and energy, reduce human effort, and advance organizational goals. Includes discussions on computer-aided time study, human factors, and wage incentives.
Partial table of contents:

Definition and Scope of Motion and Time Study.

Operation Analysis.

Fundamental Hand Motions.

Film Analysis.

Principles of Modern Economy as Related to the Work Place.

Motion Study, Mechanization, and Automation.

Determining Time Standards from Standard Data and Formulas.

Wage Incentive Applications.

Evaluating and Controlling Factors Other Than Labor.

Improving the Quality of Work Life at General Motors.