Move! A Minimalist Theory of Construal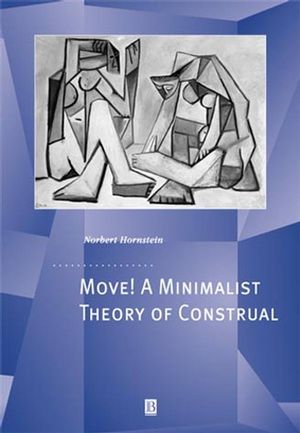 Move! A Minimalist Theory of Construal
ISBN: 978-0-631-22361-0
Dec 2000, Wiley-Blackwell
260 pages
Description
Move! A Minimalist Theory of Construal provides an accessible, in-depth and empirically oriented look at Chomsky's Minimalist Program.
Preface.
1. The Minimalist Program.
2. Movement and Control.
3. Adjunct Control and Parasitic Gaps.
4. Attract and Sidewards Movement.
5. Is the Binding Theory Necessary?.
6. Case, C-command and Modularity.
Bibliography.
"The book you are about to read is radical. It has the immodest and ambitious goal of eliminating construal processes from Universal Grammar. Control, anaphora, and pronominalization are all treated as by-products of movement. This book delivers the goods." Joseph Aoun, University of Southern California
Unifies various areas of inquiry under one theoretical approach.
Incorporates greater empirical range than other work in this research paradigm.
Provides successful explanation of the Minimalist Program.
Guides readers through several long-standing puzzles in syntactic theory.