Multi-Site Pig Production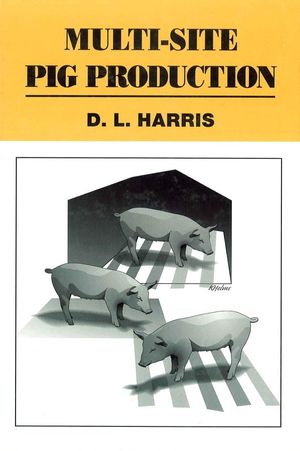 Multi-Site Pig Production
ISBN: 978-0-470-37671-3 February 2008 Wiley-Blackwell 217 Pages
Description
Multi-site Pig Production
is the first comprehensive description of the most profound changes that have occurred in swine production methodology in many years. Dr Harris is singularly qualified to write this book because he has played a pivotal role in the development of multi-site rearing techniques that are being applied throughout the world.
This book provides final definition for a variety of terms being used to describe swine production methods. A standardised nomenclature facilitates more accurate future interactions between participants in swine production systems that involve multiple sites, buildings, and rooms with different age groups and functions.
Table of contents
Introduction; Multi-site rearing systems; Exclusion and elimination of microbes; Immunity; Pig performance; the Emergence of disease; Control of common infectious swine diseases; Policy decisions and opportunities for Owners and/or senior management; Management of multi-site rearing systems; Breeding stock production; Standardized nomenclature, alphanumeric notation, and diagrams; Future rearing systems and facilities; Index
Reviews
This book is a necessity for those seriously interested in the economic future of the swine industry.
R.D.Glock, DVM, PhD, Director
University of Arizona Veterinary Diagnostic Laboratory