Multilingual Illustrated Guide to the World's Commercial Coldwater Fish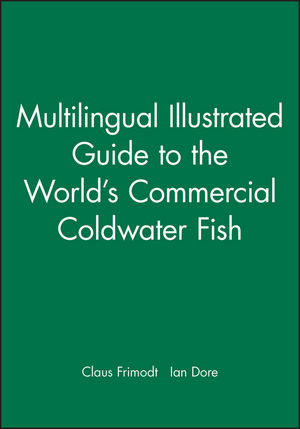 Multilingual Illustrated Guide to the World's Commercial Coldwater Fish
ISBN: 978-0-852-38213-4 November 1995 Wiley-Blackwell 264 Pages
Description
Each two-page spread in the new Multilingual Illustrated guide to the world's commercial coldwater fish is a succinct and highly-visual presentation of all that is pertinent to a particular species - over 170 species are covered in all. Information is presented, wherever possible, in tabular and diagramatic format for ease and speed of use - textual description is kept to a minimum. The guide encapsulates a wealth of information vital to all who are concerned with coldwater fish of commercial importance, including traders, processors, fisheries scientists, commercial fishermen, and fisheries economists.
How to use this book.
Abbreviations Used.
Explanation of symbols.
Bibliography.
Main Index.
Index of Scientific Names.
Species Descriptions