Murder and Society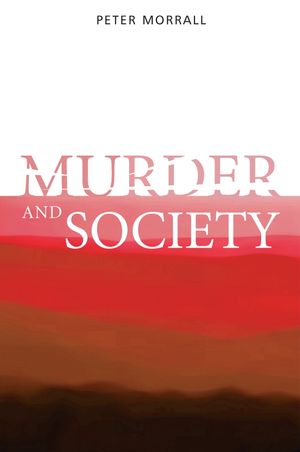 Murder and Society
ISBN: 978-1-861-56455-9 October 2006 214 Pages
Description
Human psychological and physical well-being is damaged and destroyed when people are deliberately killed by other people. There are millions of primary and secondary victims of murder throughout the world, and human society as a whole is a tertiary victim of murder. Despite this, people are often fascinated and engrossed by stories of homicide and killers. This book provides a fascinating exploration of murder, providing an insight into what leads people to kill and what effect this has on society as a whole. This book is organized into five chapters that each answer a specific question on murder:
What is Murder?
Who Commits Murder?
Why Commit Murder?
Why is Murder Devastating?
Why is Murder Fascinating?
Table of contents
Acknowledgements.
Introduction.
Chapter 1: What is murder?
Chapter 2: Who commits murder?
Chapter 3: Why commit murder?
Chapter 4: Why is murder devastating?
Chapter 5: Why is murder fascinating?
Conclusion.
References.
Index.
Reviews
"Peter Morrall draws on a wide range of cross-cultural and historical material to support his points." (Therapy Today, July 2007)