Musculoskeletal Examination, 2nd Edition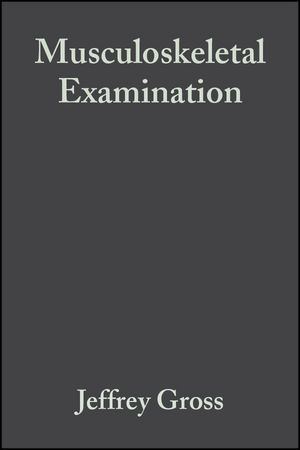 Musculoskeletal Examination, 2nd Edition
ISBN: 978-1-405-14674-6 February 2009 Wiley-Blackwell 472 Pages
Description
Evaluating orthopedic dysfunctions in patients will be easier with
Musculoskeletal Examination, Second Edition
. This comprehensive book is an ideal teaching and learning tool for introductory courses in physical examination.
This second edition features enhanced clinically relevant examples representing frequently encountered conditions - all from a multi-disciplined perspective. Readers get the most up-to-date information in a completely new chapter on TMJ, revised chapters on gait, posture and structural examination and new and improved illustrations.
Table of contents
How to Use This Book.
Acknowledgments.
Chapter 1 Introduction.
Chapter 2 Basic Concepts of Physical Examination.
Chapter 3 Overview of the Spine and Pelvis.
Chapter 4 The Cervical Spine and Thoracic Spine.
Chapter 5 The Temporomandibular Joint.
Chapter 6 The Lumbosacral Spine.
Chapter 7 Overview of the Upper Extremity.
Chapter 8 The Shoulder.
Chapter 9 The Elbow.
Chapter 10 The Wrist and Hand.
Chapter 11 The Hip.
Chapter 12 The Knee.
Chapter 13 The Ankle and Foot.
Chapter 14 Gait.
Appendix.
Bibliography.
Index
Features
* Over 850 illustrations, X-rays and MRIs
* A logically progressive and regional format
* Shows precise approach to patient
* Helps highlight anatomy and key concepts
* Helps student (and instructor) work logically through each body area

* Contains second color throughout