Myocardial Protection by Calcium Antagonists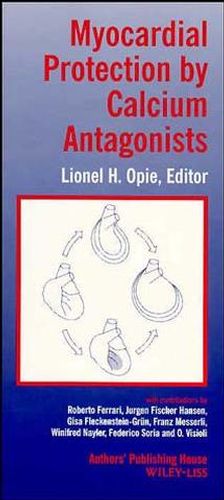 Myocardial Protection by Calcium Antagonists
ISBN: 978-0-471-07669-8
Aug 1994
195 pages
Description
About the Book There are vast amounts of new data emerging in the study of calcium antagonist drugs. The major issues involved are no longer just the effects of calcium antagonist drugs in angina or hypertension but their possible postinfarct protective effects, both to provide prophylaxis and to improve left ventricular function. New trials have also changed our thinking. One major trial suggested that the use of one of these agents in postinfarct patients with no history of heart failure in the acute infarct stage was not only safe but could confer positive protection from reinfarction and possibly from sudden death. Another study, also in postinfarct patients but with a different agent, has drawn attention to a further unexpected benefit, namely improvement of mechanical diastolic function. In the area of hypertension, the emphasis has shifted to the regression of left ventricular hypertrophy, now recognized as an independent risk factor for cardiovascular mortality, and to diastolic dysfunction. Looking to the future, calcium antagonists may exert protection against end-stage heart failure by limiting left ventricular hypertrophy and by vascular beneficial effects. There is emerging interest that the combination with ACE inhibitors may exert additive effects on control of hypertension and on diabetic hypertensive renal lesions. Reviews of Other Books by the Author Drugs for the Heart--"A gem" (New England Journal of Medicine) The Heart--"The subjects are brilliantly illuminated and made exciting by excellent line diagrams" (The Lancet) Angiotensin-Converting Enzyme Inhibitors: Scientific Basis for Clinical Use--"A milestone" (British Medical Journal)
Fundamental Properties of Calcium Antagonists Including Classification and Molecular Action (L. Opie).

Intracellular Calcium Overload--A Cytosolic Principle: Cellular Protection by Calcium Antagonists (G. Fleckenstein-Grun).

The Ischemic Myocardium and Calcium Antagonists (W. Nayler).

Angina Pectoris and Calcium Antagonists (L. Opie).

Myocardial Infarction;
Sudden Cardiac Death;
Reperfusion and Stunning (L. Opie).

Postinfarct Prophylaxis by Calcium Antagonists (J. Hansen).

Left Ventricular Hypertrophy and Calcium Antagonists (F. Messerli & F. Soria).

Calcium Antagonism and Left Ventricular Dysfunction (L. Opie).

Myocardial Protection by Calcium Channel Antagonists in Clinical Practice (R. Ferrari & O. Visioli).

Outlook for the Future;
Can End-Stage Heart Disease Be Prevented?

(L. Opie).

Epilogue (L. Opie).

Index.