NVQs for Dental Nurses, 2nd Edition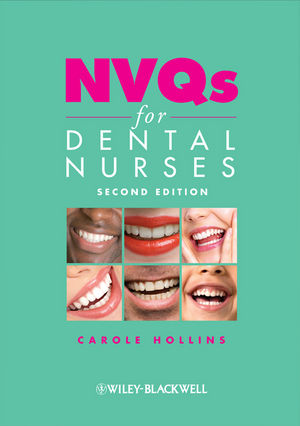 NVQs for Dental Nurses, 2nd Edition
ISBN: 978-1-118-70308-3
May 2013, Wiley-Blackwell
384 pages
Description
'NVQs for Dental Nurses' provides trainee dental nurses with a core companion to the National Vocational Qualification (NVQ) Level 3 in Oral Healthcare. The book offers comprehensive support on mandatory units of the course in addition to supplying material on the optional units most common to clinical dentistry.

The second edition has been substantially revised and restructured in line with the newly updated NVQ course.
How to Use This Book.
1. Applied Biology and Physiology.
2. Regional and Dental Anatomy.
3. Health, Safety and Security in Dental Practice.
4. Control and Maintenance of Cross-Infection and Sterilisation.
5. Oral Diseases.
6. Oral Health Motivation, Protection and Promotion.
7. Support of Clinical Assessment of Oral Health.
8. Dental Radiography.
9. Tooth Restoration.
10. Prosthetic Dentistry.
11. Non-surgical and Surgical Endodontics.
12. Extractions and Minor Oral Surgery.
13. Orthodontics.
14. Communication, Confidentiality and Patient's Rights.
15. Development of Knowledge and Practice.
"A study guide for the UK's National Vocational Qualification Level 3 exam in oral healthcare. … This edition has been revised and reorganized to reflect the updated NVQ qualification in dental nursing." (Book News, December 2009)