Nanoparticles and Nanostructured Films: Preparation, Characterization, and Applications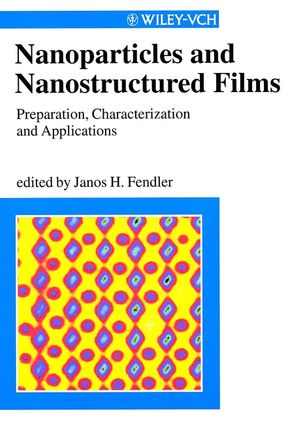 Nanoparticles and Nanostructured Films: Preparation, Characterization, and Applications
ISBN: 978-3-527-61206-2 November 2008 488 Pages
Description
In this concise handbook leading experts give a broad overview of the latest developments in this emerging and fascinating field of nano-sized materials.
Coverage includes new techniques for the synthesis of nanoparticles as well as an in-depth treatment of their characterization and chemical and physical properties. The future applications of these advanced materials are also discussed.
The wealth of information included makes this an invaluable guide for graduate students as well as scientists in materials science, chemistry or physics - looking for a comprehensive treatment of the topic.
Table of contents
Site and Morphology Control of Nanoparticle Growth
Nanoparticle Interfaces
Electrochemical Growth of Nanoparticles
Silicon Nanocluster Growth
Two-Dimensional Crystal Growth of Fullerenes
Oriented Growth at Organized Assemblies
Monodisperse Nanoparticles in Nanopores
Charge Transfer in Semiconductor Nanoclusters
Nanocrystals in Polymers
Semiconductor Nanoparticles in Three Dimensional Matrices
Nanoparticle Mediated Monoelectron Conductivity
Synthesis of Silicon Nanoclusters
Morphology Dependent Photocatalysis by Nanoparticles
Electrodeposition of Nanoparticles
Photoelectron Transfer in Nanocrystalline Thin Films