Narrative Based Healthcare: Sharing Stories - A Multiprofessional Workbook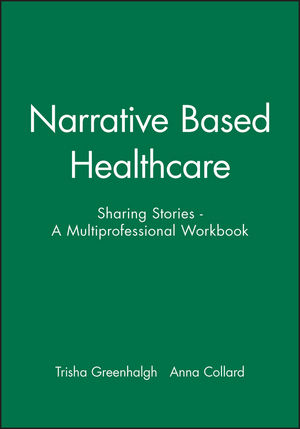 Narrative Based Healthcare: Sharing Stories - A Multiprofessional Workbook
ISBN: 978-0-727-91718-8
Aug 2003, BMJ Books
72 pages
Description
This is a workbook for health professionals working with diabetic patients. It is based on the experiences of one group of health care workers in an inner city area. It illustrates how using individual patients' stories can inform and help health care workers to understand and manage their patients' difficulties better. In this way it has similar aims to the narrative based medicine books. It also provides the interactive learning element with suggested learning objectives, assignments and further reading in each unit.
Acknowledgements.
Introduction.
About this workbook.
About the Diabetes Sharing Stories Project.
About storytelling.
About learning in groups.
Group work objectives.
Unit 1 Learning about diabetes care - where should we start?.
Unit 2 The diagnosis of diabetes.
Unit 3 Diabetes in the family.
Unit 4 Check-ups and visits to the doctor.
Unit 5 Medication.
Unit 6 Supporting positive lifestyle choices.
Unit 7 Loneliness and lack of support.
Unit 8 Communicating across cultures.
Unit 9 Educating and supporting other health professionals.
Unit 10 Diabetes and women's health.
Appendix: Template for writing up a story.
Index.
Sound teaching and learning methodology
Highly relevant for the large number of workers involved with diabetic patients
Addresses problems in one of the widest spread, and growing, diseases today