Nationalisms: The Nation-State and Nationalism in the Twentieth Century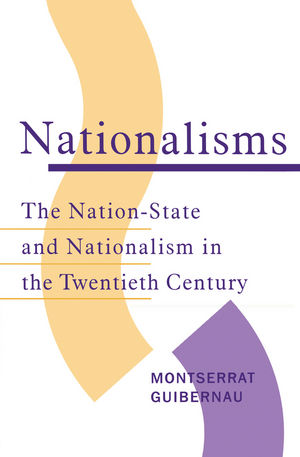 Nationalisms: The Nation-State and Nationalism in the Twentieth Century
ISBN: 978-0-745-66680-8 June 2013 Polity 184 Pages
Description
This is a comprehensive and accessible account of the nature of nationalism, which has re-emerged as one of the fundamental forces shaping world society today.
Table of contents
Acknowledgements.
Introduction.
1. Nationalism in Classical Social Theory.
2. The Political Character of Nationalism.
3. National Identity.
4. Nationalism, Racism and Fascism.
5. Nations without a State.
6. States without a Nation.
7. Globalization, Modernity and National Identity.
Conclusion.
Notes.
Bibliography.
Index.
Reviews
"This is a very significant contribution to the literature on nationalism, which though now is rapidly growing, still has not done full justice to this important social phenomenon. The book is marked by very thorough, perceptive and relevant discussion of the previous treatments in social theory (within various disciplines), or the failures to treat it adequately. It is well written and a pleasure to read. I would expect it to have a very great appeal."
Ernest Gellner, Central European University, Prague
"Valuable insights." Journal of International Affairs
"A series of useful discussions on the politics of nationalism, national identity, the relation between nation and state, and the impact of globalization on national identity. There is much that is commendable in this work [and] there is much to be learnt from her theoretical overview." Democratization
"Montserrat Guibernau's book will be immensely useful to teachers and students." Patterns of Prejudice
Features
Provides a comprehensive yet accessible account of one of the most important issues now facing political analysis.
* Incorporates a systematic discussion of major themes of nationalism.
* Focuses upon a neglected issue: the issue of "nations without states which exist without a formal territory of appenditure of government".