Nations and Nationalism in a Global Era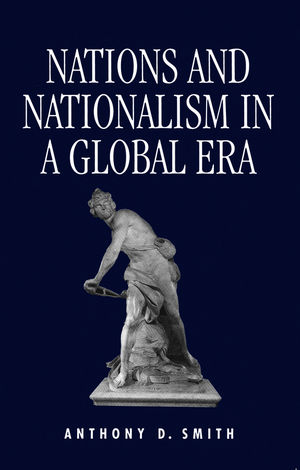 Nations and Nationalism in a Global Era
ISBN: 978-0-745-61019-1
Aug 1995, Polity
216 pages
Description
This book provides an original approach to the study of nationalism of relevance to the current debates concerning the nation state and its anticipated demise and to the debates concerning panEuropeanism.
Preface.
Introduction.
1. A Cosmopolitan Culture?.
2. The Modernist Fallacy.
3. An Ethno-National Revival?.
4. The Crisis of the National State.
5. Supra- or Super-Nationalism?.
6. In Defence of the Nation.
Notes.
Bibliography.
Index.
"[This book's thesis] is argued in a cogent, driving style and with tireless attention to the realities of modern life."
Times Literary Supplement
"Smith has much to say and he makes his key points in a forceful and clear manner ... Smith's analysis has the value that it helps to highlight a number of the reasons for the vitality of nationalism and to raise questions which require further research and analysis." International Affairs
"An even-handed and dispassionate discussion. Anthony Smith is the foremost scholar of nationalism in this country, and in this relatively short book he distils a considerable quantity of his formidable theoretical and historical knowledge of the phenomenon. Whatever one's attitude to nationalism, one is likely to find much to engage one's interest here. Smith's book is both a spirited rendering of a position, and a splendid stimulus to thought, in both domains." Sociology
"Timely, for globalisation puts in question the functionality, pervasiveness and moral claims of the principle of nationality." Times Higher Educational Supplement
"Smith's book is a timely review of important developments which have taken place in the 1990s and the scholarship which has attempted to explain them. It is a welcome addition to the literature." International Journal of Cultural Studies
* This book provides an original approach to the study of nationalism. It combines an emphasis on the revolutions of modernity with an analysis of the continuing role of ethno-history and cultural traditions, myths and symbols, in the creation of nations.
* It is relevant both to the current debates concerning the national state and its anticipated demise (opposing this) and, to the debates concerning panEuropenaism - the author stresses the cultural dimension, the popular level and the slow growth of multiple identities.
* A very topical book by one of the leading academics in this field.