Native American Voices: A History and Anthology, 2nd Edition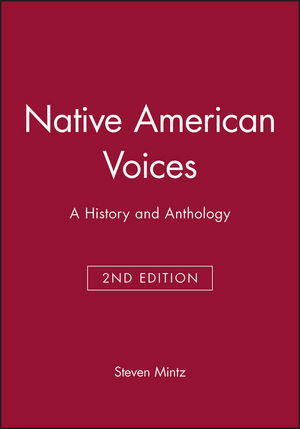 Native American Voices: A History and Anthology, 2nd Edition
ISBN: 978-1-881-08959-9 July 2000 Wiley-Blackwell 266 Pages
Description
An introduction synthesizes the latest anthropological, archaeological, historical, and sociological scholarship and the 95 carefully edited selections provide students with an overview of Native American history from the earliest migrations to the present.


The volume includes a chronology, glossary, and bibliography, making it a valuable teaching tool.
Introduction.
Part I: First Contacts.
Part II: Cultures in Conflict.
Part III: Removal and the Trail of Tears.
Part IV: Resistance on the Plains.
Part V: The Struggle for Self-Determination.
Part VI: The Quest for Political, Cultural, and Economic Sovereignty.
Guide to Recent Books in Native American History