Nature After The Genome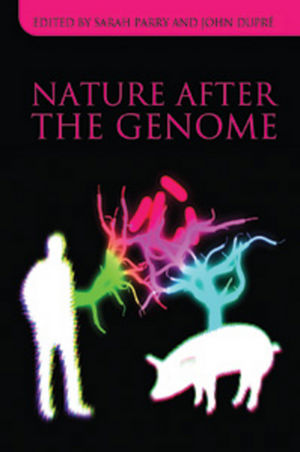 Nature After The Genome
ISBN: 978-1-444-33396-1
Jul 2010, Wiley-Blackwell
240 pages
Product not available for purchase
Description
Nature After The Genome features a series of case studies that explore the relationship between developments in genomic technologies and our knowledge and understanding of nature.
Features the latest research and empirical data on social science relating to genomic technologies
Represents a multidisciplinary approach to the topic
Addresses controversial questions raised by genome research and our understanding of nature
Acknowledgements.
Part One: Introduction.
1. Introducing Nature After the Genome (Sarah Parry and John Dupré).
Part Two: Classifying Biological Entities: Epistemologies of Life.
2. The Polygenomic Organism (John Dupré).
3. Defining Stem Cells? Scientists and Their Classifications of Nature (Nicola J. Marks).
Part Three: (Re)modelling Nature.
4. Captivating Behaviour: Mouse Models, Experimental Genetics and Reductionist Returns in the Neurosciences (Gail Davies).
5. Getting Bigger: Children's Bodies, Genes and Environments (Karen Throsby and Celia Roberts).
Part Four: Novelty and/in Nature?
6. Synthetic Biology: Constructing Nature? (Jane Calvert).
7. Interspecies Entities and the Politics of Nature (Sarah Parry).
Part Five: Public Natures.
8. Drawing Bright Lines: Food and the Futures of Biopharming (Richard Milne).
9. Barcoding Nature: Strategic Naturalization as Innovatory Practice in the Genomic Ordering of Things (Claire Waterton).
Part Six: Theorizing Nature Through Genomics.
10. Genomic Natures Read Through Posthumanisms (Richard Twine).
11. Life Times (Tim Newton).
12. Afterword (Barry Barnes).
Notes on Contributors.
Index.