Near-Field Optics: Theory, Instrumentation, and Applications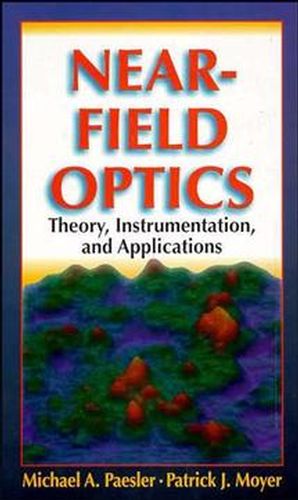 Near-Field Optics: Theory, Instrumentation, and Applications
ISBN: 978-0-471-04311-9
Jun 1996
368 pages
Description
A complete guide to one of the most revolutionary technologies in the history of imaging

Near-field microscopes combine the richness of optical analysis, the noninvasive character of light, and the wide variety of sample environments of conventional microscopes with the finer spatial resolution of alternative technologies. Near-Field Optics combines an introduction to near-field optical theory with a handbook and reference for the practice and application of near-field microscopy. Michael A. Paesler and Patrick J. Moyer provide the most comprehensive presentation available on the instrumentation and operation of near-field microscopes. Writing from the viewpoint of the scientist who wants to apply these revolutionary instruments in a laboratory setting, the authors:
* Explain the pertinent optical theory and provide a developmental history of near-field instruments
* Discuss imaging theory and its application in the near-field scanning optical microscope (NSOM)
* Explore the optical behavior of elements that provide the near-field/far-field connection in an NSOM
* Provide operational how-to's for NSOMs
* Examine the theory and operation of optical tunneling microscopes with special emphasis on the photon tunneling microscope (PTM)
* Enumerate contrast mechanisms available to the near-field microscopist
* Describe the application of near-field techniques in biology, materials science, surface chemistry, and information storage
THEORY AND INSTRUMENTATION.

Imaging.

The Tapered Optical Fiber and Other Sensing Elements.

NSOM Theory.

NSOM Instrumentation.

Optical Tunneling Microscopes.

PRACTICE.

Contrast.

Intensity.

Polarization.

Wavelength.

Amplitude and Phase.

Time.

Plasmons.

APPLICATIONS.

Surface Chemistry.

Biology.

Materials Science.

Information Storage.

Non-Visible Wavelength Instruments.

RELATED TECHNIQUES AND CONCLUSION.

Related Techniques and Unusual Configurations.

Conclusions and Future Directions.

Index.