Neuro-Oncology for Nurses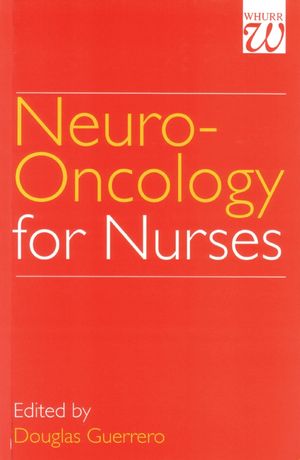 Neuro-Oncology for Nurses
ISBN: 978-1-861-56087-2 October 1998 320 Pages
Description
This book is a comprehensive guide to all major aspects of neuro-oncology care. The first section deals with the anatomy and physiology of the brain. It discusses and describes neurological assessment and examines tumours, their make-up and how they are imaged. The second part of the book looks at treatment processes, including pre- and postoperative care, surgical approaches, and the role of radiotherapy and chemotherapy. It examines the medications most frequently used to control symptoms, their uses and side-effects.
Anatomy and Physiology of The Nervous System, Kate Weldon.
Neurological Assessment, Sally Aucken and Belinda Crawford.
Pathological and clinical Aspects of CNS Tumours, Geoffrey Sharpe.
Clinical Neuro-imaging, Juliet Britton and Nirginia Ng,
Neurosurgery,Clare Addison and Sarah Shah.
Radiotherapy, Douglas Guerrero.
Chemotherapy, Douglas Guerrero, Sue Sardell and Frances Hines.
Medication in The Symptom Management of CNS Tumours, Christopher Evans and Douglas Guerrero.
Multidisciplinary Teamwork, Sarah N. Fisher.
Altered Body Image, Mave Salter.
Psychological Support, Sue Kibler.
Future planning of Care, Mave Salter.