Neurology and Medicine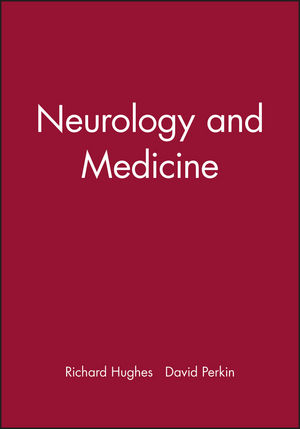 Neurology and Medicine
ISBN: 978-0-727-91224-4
Sep 1999, BMJ Books
415 pages
Product not available for purchase
Description
This comprehensive text looks at the diseases of the various body systems and shows their effect on the nervous system, with resulting complications making this an invaluable clinical aid for neurologists and general physicians.
Contributors.
Preface.
1. Neurology and the blood: haematological abnormalities in ischaemic stroke (Hugh S. Markus, Henry Hambley).
2. Neurology and the heart (Stephen M. Oppenheimer, Joao Lima).
3. Neurology and the bone marrow (J D Pollard, G A R Young).
4. Diabetes mellitus and the nervous system (P J Watkins, P K Thomas).
5. Dystonia and chorea in acquired systemic disorders (Jina L Janavs, Michael J Aminoff).
6. Neurology of the pituitary gland (J R Anderson, N Antoun, N Burnet, K Chatterjee, O Edwards, J D Pickard, N Sarkies).
7. Neurology and the gastrointestinal system (G D Perkin, I Murray-Lyon).
8. Neurology and the kidney (D J Burn, D Bates).
9. Neurology and the liver (E A Jones, K Weissenborn).
10. Respiratory aspects of neurological disease (Michael I Polkey, Rebecca A Lyall, John Moxham, P Nigel Leigh).
11. Neurology and the skin (Orest Hurko, Thomas T Provosr).
12. Neurology of the vasculitides and connective tissue diseases (Patricia M Moore, Bruce Richardson).
13. The neurology of pregnacy (Guy V Sawle, Margaret M Ramsay).
Index.
- Addresses the interface between neurological conditions and other diseases
- A useful reference for both neurologists and general physicians
- Contributions from eminent specialists
- Covers the major body system diseases and their relationship to neurological conditions