Neuroscience: An Introduction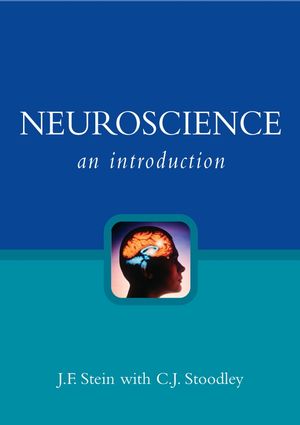 Neuroscience: An Introduction
ISBN: 978-1-861-56389-7 August 2006 482 Pages
Description
This engaging book will serve as an introductory text in neuroscience. It conveys important ideas in neuroscience without overburdening the student with unnecessary detail. Drawing from his 35 years of teaching experience of teaching at Oxford University, the author concentrates on concepts and observations that students find difficult, amusing, interesting or exciting.
Starting with a brief history of neuroscience, it covers cellular and biophysical aspects, sensory systems, motor systems, the hypothalamus, the automatic nervous system, learning and memory and speech and reading.
Table of contents
Preface.
Chapter 1. Historical introduction.
Chapter 2. Structure of the brain and central nervous system.
Chapter 3. Physiological techniques.
Chapter 4. Excitable membranes.
Chapter 5. The neuromuscular junction.
Chapter 6. Central neurotransmission.
Chapter 7. Muscle.
Chapter 8. Sensory systems.
Chapter 9. Visual psychophysics.
Chapter 10. The eye.
Chapter 11. Central visual processing.
Chapter 12. Hearing: the auditory system.
Chapter 13. Somatosensory system.
Chapter 14. Pain.
Chapter 15. Smell and taste.
Chapter 16. Vestibular system.
Chapter 17. Position and movement sense.
Chapter 18. The posterior parietal cortex: active touch and active sight.
Chapter 19. Motor control.
Chapter 20. Muscle receptors and spinal cord reflexes.
Chapter 21. Posture and locomotion.
Chapter 22. The cerebellum.
Chapter 23. The basal ganglia.
Chapter 24. The motor cortical areas.
Chapter 25. The prefrontal cortex.
Chapter 26. Eye movements.
Chapter 27. Extrapyramidal pathways.
Chapter 28. The electroencephalogram: reticular system, sleep and arousal.
Chapter 29. Drives, reward, emotions and mental disorder.
Chapter 30. The hypothalamus: body weight, temperature and fluid balance.
Chapter 31. Autonomic nervous system.
Chapter 32. Development, learning and memory.
Chapter 33. Hemispheric specialization: handedness, speech and reading.
Glossary.
Bibliography.
Index.