Neurotransmitters, Drugs and Brain Function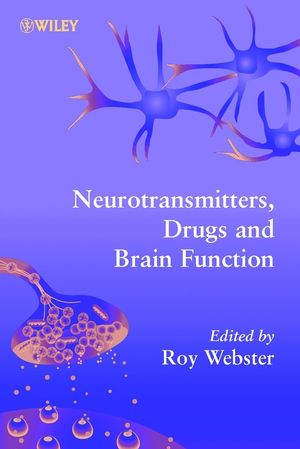 Neurotransmitters, Drugs and Brain Function
ISBN: 978-0-471-97819-0
Nov 2001
544 pages
Description
Neurotransmitters, Drugs and Brain Function aims to link basic aspects of the activity of neurotransmitters at the receptor and synaptic level with their role in normal brain function, disease states, and drug action. Thus, the material considers to what extent our knowledge of the central synaptic action of certain drugs can explain their possible roles in the cause of diseases and in the modes of action of drugs effective in those conditions.

It offers a working explanation of drug and neurotransmitter action in CNS function, with a clear, comprehensive, and challenging style of writing. The authors review the chemical basis for drugs and the conditions they treat. It also, includes numerous illustrations and schematic diagrams.
Buy Both and Save 25%!
Original Price:$439.90
Purchased together:$329.92
save $109.98
Cannot be combined with any other offers.
List of Contributors.

Preface.

SECTION A: BASIC ASPECTS OF NEUROTRANSMITTER FUNCTION.

Neurotransmitter Systems and Function: Overview (R.A. Webster).

Control of Neuronal Activity (D.A. Brown) .

Neurotransmitter Receptors (A.J. Gibb).

Neurotransmitter Release (S.C. Stanford).

SECTION B: NEUROTRANSMITTERS AND SYNAPTIC TRAANSMISSION.

Basic Pharmacology and Drug Effects on Neurotransmitter Function (R.A. Webster).

Acetylcholine (R.A. Webster).

Dopamine (R.A. Webster).

Noradrenaline (S.C. Stanford).

5-Hydroxytryptamine (S.C. Stanford).

Amino Acids: Excitatory (A.H. Dickenson).

Amino Acids: Inhibitory (M. Farrant).

Peptides (A.H. Dickenson).

Other Transmitters and Mediators (R.A. Webster).

SECTION C: NEUROTRANSMITTERS IN DRUG ACTION AND DISEASE STATES.

Study and Manipulation of Neurotransmitter Function in Humans (R.A. Webster).

Disease of the Basal Ganglia (R.A. Webster).

The epilepsies (R.A. Webster).

Schizophrenia (R.A. Webster)

Alzheimer's Disease (R.A. Webster).

Anxiety (S.C. Stanford).

Depression (S.C. Stanford).

Pain and Analgesia (A.H. Dickenson).

SECTION D: NEUROTRANSMITTERS AND BEHAVIOUR.

Sleep and Waking (R.A. Webster and S.C. Stanford)

Drug Dependence and Abuse (A.H. Dickenson).

Index.
"the editor of this textbook is to be congratulated" (Human Psychpharmacology, April 2002)
"...describes what neurotransmitters do, how they do it, and how their activity is involved in brain functions, as well as how it's affected by drugs and disease." (SciTech Book News, Vol. 26, No. 2, June 2002)
"...the first half of the book on basic aspects of neurotransmission is a delight and is a must for medicinal chemists..." (Jnl of Medicinal Chemistry, Vol.45, No.15, 2002)
"...a valuable addition to any post-graduate psychiatric library..." (Int Jnl of Geriatric Psychiatry, No. 17, 2002)
"...this is an outstanding book...we should all eagerly adopt this text as an excellent reference book that ought not to be missing from our shelves..." (Journal of Chemical Neuroanatomy, Vol 31 (1), 2006)