New Developments in Fatty Acid Oxidation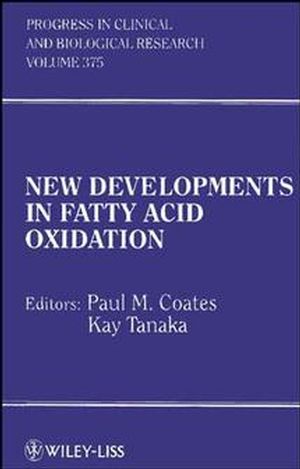 New Developments in Fatty Acid Oxidation
ISBN: 978-0-471-56144-6
Aug 1992
600 pages
Description
Reflects the rapid development of research in this area of intermediary metabolism. Comprehensive and up-to-date, it brings together recent clinical, biochemical and molecular advances in mitochondrial and peroxisomal fatty acid oxidation. Coverage includes novel enzymes, molecular control of fatty acid oxidation in both normal and disease states, treatment of inherited fatty acid oxidation defects and much more.
Biogenesis of Enzymes and Organelles.

Enzymology of Beta Oxidation.

Molecular Biology of Mitochondrial and Peroxisomal Beta Oxidation Enzymes.

Metabolic Pathways.

Clinical Aspects of Mitochondrial and Peroxisomal Beta Oxidation Defects.

Genetics and Molecular Basis of MCAD Deficiency.

Molecular Defects of Peroxisomal and Mitochondrial Beta Oxidation Enzymes.